Introduction
ESS Notifier is a notable security event scanner & notifier for Splunk Enterprise Security. The purpose of this tool is to send/push notifications via Email/Slack/REST API whenever a new security notable event is triggered on Splunk ESS.
This tool is ideally best used by Managed Security Service Providers (MSSP) who provide SOC as a Service.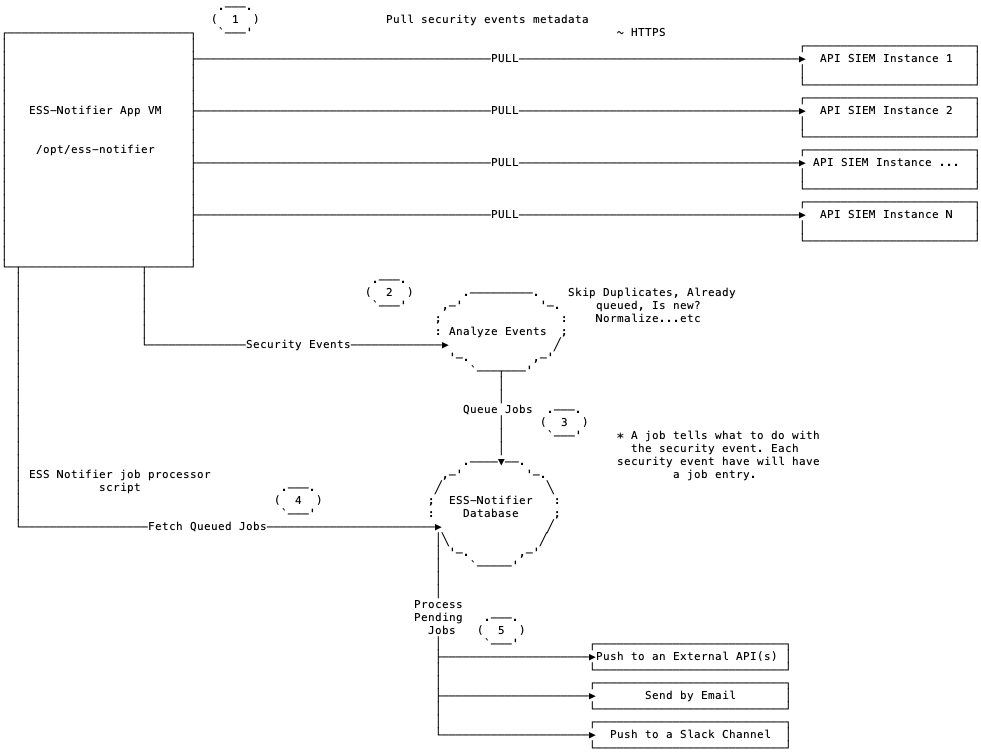 Usage Scenarios
Integration – Forward Security events to third-party systems via HTTP.
Increase analyst vigilance by pushing security events to Slack channels & Email.
Optimize analyst time by decreasing time spent on watching multiple Splunk dashboards.
Features
Ability to connect & scan multiple Splunk Search Head instances.
Send notifications to multiple email addresses via specific SMTP server or SMTP Relay.
Push notifications to multiple Slack channels.
Integrate with other systems. Can forward Splunk notable events to external APIs via REST API.
Custom external API payloads and HTTP headers.
Customize notification templates in emsg_constructor.py
Prerequisites
Network reachability to Splunk API port: TCP 8089 (HTTP/HTTPS).
Internet access (in the case of Slack push notifications are enabled).
If you are managing multiple Splunk instances, then It's recommended to set ESS Notifier on a dedicated server for increased security.
Installation & Usage
Clone or download the project files git clone https://github.com/iomoath/ess-notifier.git
install required libraries pip install -r requirements.txt
Adjust your settings in config.json
Add Splunk instance(s) information in client_configs.json
To enable auto scan, enable cron service and create the following entries in crontab:
Create cron jobs to run every 1 minute. $ crontab -e and add the below lines
* * * * * /usr/bin/python3 /opt/ess-notifier/main.py -s &> /dev/null
* * * * * /usr/bin/python3 /opt/ess-notifier/main.py -e &> /dev/null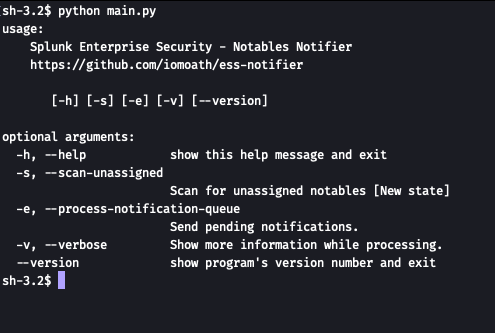 Usage
Scan for unassigned security notables:
python3 main.py -s

After the scan is complete, you can run the following command to send pending notifications if any:
python3 main.py -e

Sample Configuration files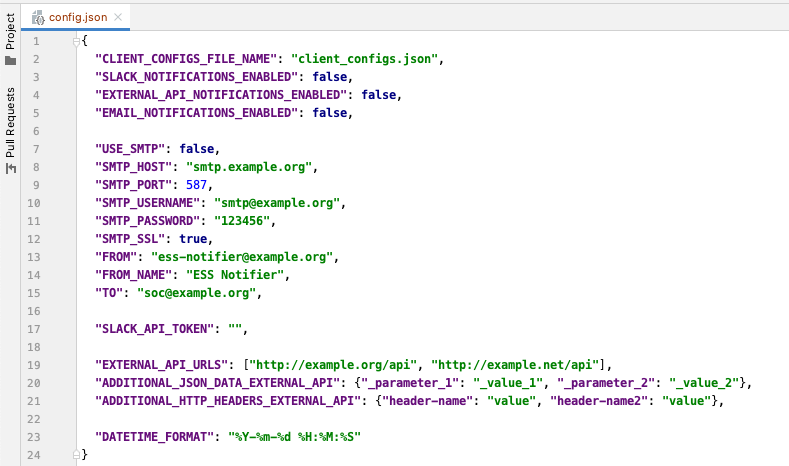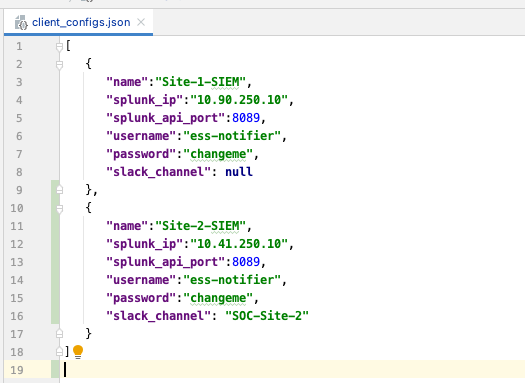 Links
Project repository: https://github.com/iomoath/ess-notifier